What is Rockaway Academy and why do we offer it?
We offer paid internships to aspiring students. Have you ever wondered what would be like to work for a tech investment firm? Well, you're in the right place.
We want to cultivate the prospects of our business and our future colleagues.
We can help you grow and learn, and you can help us see things from a new perspective.
Who are we looking for?
Ambitious students from top universities in the region.
High-fliers who are not afraid to try new things and dive in head first.
Motivated learners with a growth-oriented mindset and passion for technology.
Ideal profile
A student finishing her/his third or fourth year at university,
having relevant work experience and having spent time abroad,
and able to work at least two days a week.
It doesn't matter if you focus on finance, legal, or public relations; we can create a tailor-made agenda for you.
Opportunities and Experiences

You can expect to gain substantial experience from your internship at Rockaway. From Day 1, you will work with us on exciting projects. You will not just sit in an office. We will show you where and how the magic happens: from e-commerce to start-up tech floors. You can expect to join us when we have a party. You are in for quite a ride.

Possibility of Cooperation

We are very excited about attracting young talents and offering people an opportunity to be part of an enthusiastic gang and intriguing environment, where they can grow both professionally and personally. If all goes well and it is evident that you are a good fit at Rockaway, we would be happy to make you an offer to continue your journey with us.
When it comes to business, we know what we're talking about – over the past several years, we have achieved a lot and have grown into a leading strategic internet investor in the region.
We believe in quality. We identify value drivers in everything we do. We don't do things "just because". We work effectively and with purpose.
We are a team with professional approach yet still young in heart. We value individuality and promote an open and vibrant company culture.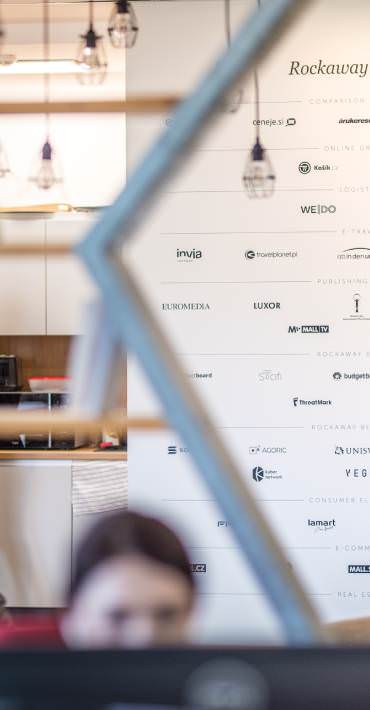 An experienced team will look after the interns:
The people who will set your daily agenda can be from all parts of Rockaway – from the Venture Capital division to teams working directly in our portfolio companies.
You can be sure that we will share with you our know-how from specific areas of our business, giving you insight into everything that we do.
1

Apply and get acquainted with us

Send us your CV and if it looks like you'll a good fit for our team, we'll contact you soon.

2

Show us how you think

We will give you access to online simulation-based talent assessment, which will test your strengths and weaknesses. We will go through everything and...

3

We'll let you know

We will contact you with an offer (or with feedback on what worked and what can be improved).

4

We'll take you on board

Your internship will start. During the first week, you will get a feel for how we run our businesses and start getting involved in particular projects.

5

We'll work until we drop

The internship will last from 3 to 12 months – its actual length depends on how satisfied both you and we are. We will take you under our wing and show you our way of doing business. You will be helped by highly experienced colleagues throughout your journey.

6

Your internship will end, but our relationship won't

Whether we offer you long-term cooperation or go our separate ways, the experience that you will have gained will stay with you and will propel your growth further.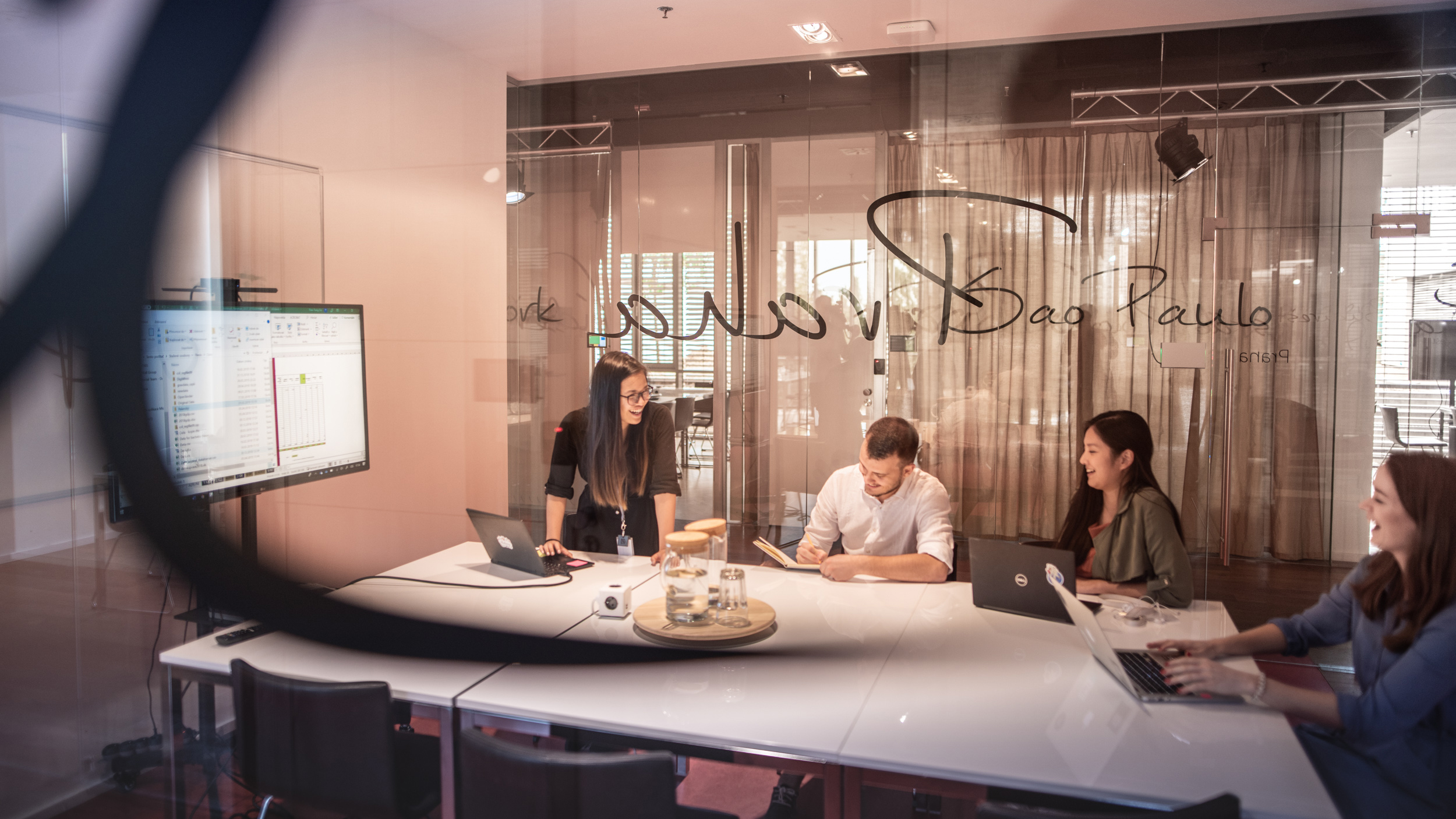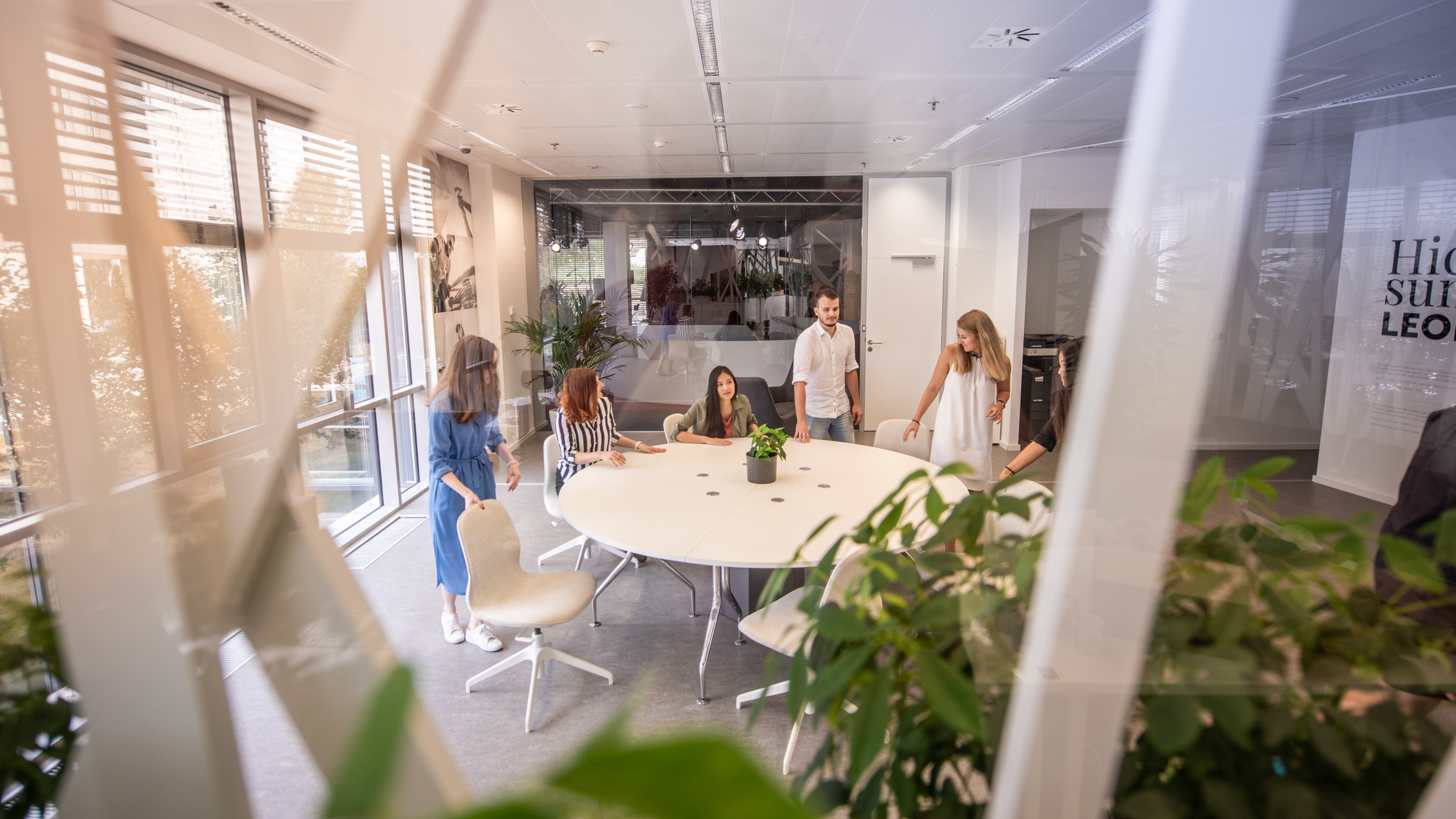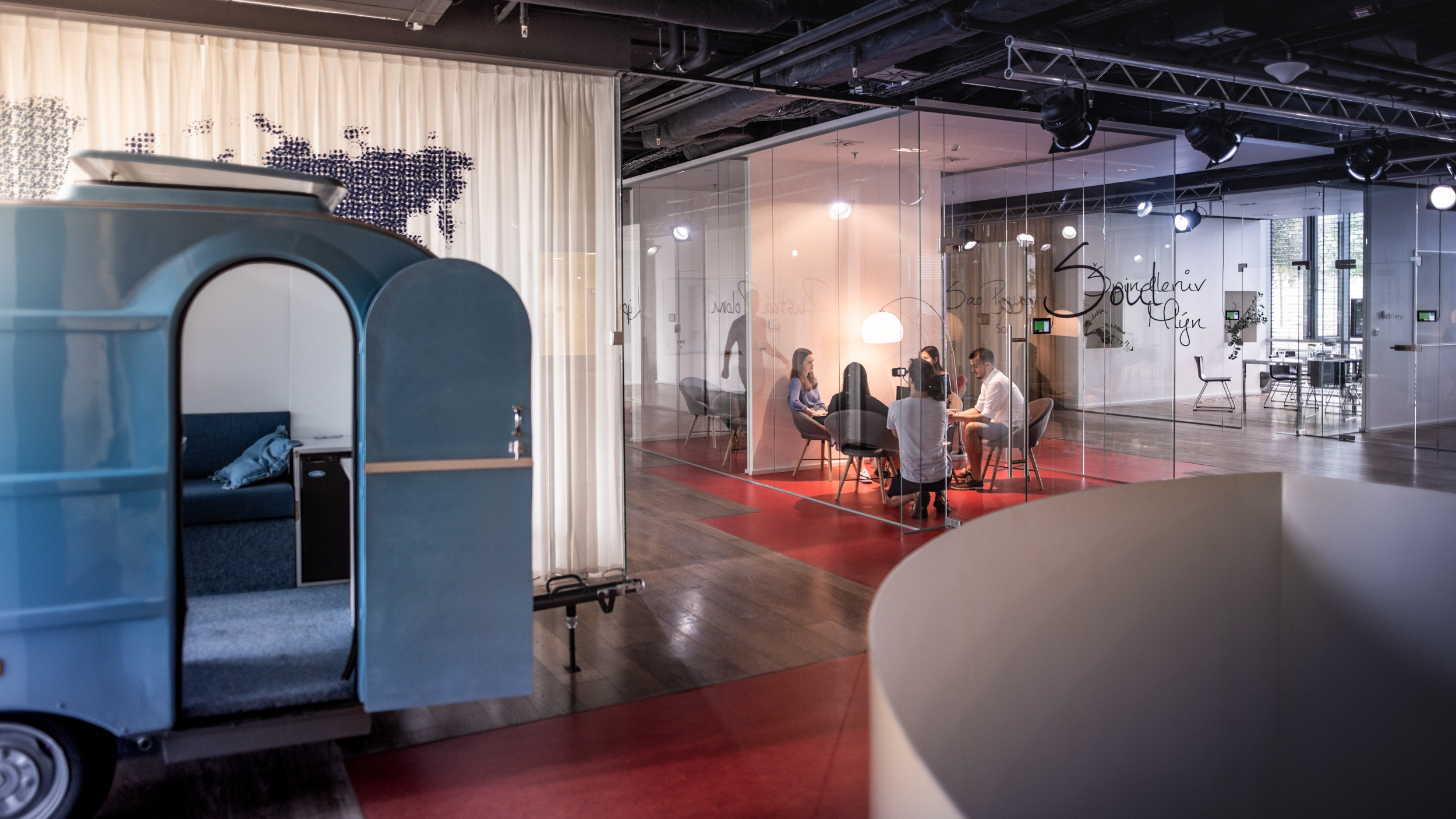 Max Palko
Rockaway Ventures
My typical day varies – sometimes I come in the morning, sometimes after lunch, sometimes I leave and sometimes I'm here all day. This is mainly because I'm working while I'm still at school. I get the greatest pleasure from situations when I'm given a task that I initially think I can't handle. And then I can bring it to a successful conclusion despite the fact that I didn't know anything about it at first.
Tereza Kalendová
Rockaway Blockchain
Why did I sign up with Rockaway? There were two reasons. One was the company itself, because I was looking for more of a start-up environment. And the second reason was the position, because being a blockchain intern was truly a challenge for me. When I came here, everything that I was supposed to do was explained to me, but then no one led me by the hand and I had to throw myself into the process and work.
Thuy An Nguyen
Rockaway Blockchain
I signed up for a Rockaway Blockchain internship because I wanted to learn new things and because it was a challenge for me – the blockchain world is relatively new and there is a lot that I can learn. It developed in every possible way. I started with an analysis of the implementation of cryptocurrencies, but it ended with writing some texts or helping with organisation of the Hackathon.
Vendula Kulichová
Košík.cz & Rockaway
The ideal candidate is someone who wants to experience something a little different than they would experience in a corporation. It is someone who is not afraid to discover, who is not afraid to be himself. It is not an internship for office rats, but rather a place for people who have their own personality, who have ideas and are not afraid to voice them. I would definitely do it again.
Monika Vidličková
Rockaway
I was surprised by the fact that it's not a standard internship, as people would ordinarily imagine. It's not about administrative work and carrying coffee – it's about getting a hold on projects and actually learning something and working on it. I learn something new here practically every day. Our plans change rapidly, so you always have to keep getting better.
Thao Trang Do
Rockaway
It was a very pleasant change when I came to Rockaway, because I was working in audit before and there is definitely no need for a dress code and the atmosphere is much more relaxed and you generally work much better in this environment. The work is great, my colleagues are great and it's really nice here, but you have to realise that it's necessary to work hard and that there is really a lot of work to do. I'm completely satisfied with how things have turned out. And if I had to send a message to my younger self, I suppose I'd just say: "You'll have a good year."
Radek Kučera
Mall Group
I was hoping that I would get to work on real projects and not tasks, where someone was trying to check, whether I am able to cram two thousand rows into an Excel sheet within 2 hours. That expectation was more than fulfilled. I have spent 1/2 year at the biggest portfolio company – Mall Group, an E-commerce giant in CEE. I worked directly for the board and key decision makers. I solely led projects that will have a positive impact on MG in the neighbourhood of millions of Euros.
Klára Brabcová
Mall TV
I very much appreciated being thrown into the deep end and taught how to swim. My greatest experience was when my boss went away a couple of days after I got here and I had to completely take over for him. I was simply surprised that everyone accepted me as an equal member of the team – I think that one has the opportunity here to engage in work and meetings at a level that would normally not be possible at our age. At the same time, everyone is very supportive, so there is no reason to be afraid of that.
Jakub Čermák
FinTech
I spent a day researching the latest payment methods, the next day in meetings with Czech start-up entrepreneurs, the third day calling representatives of German firms so I could help them solve a problem. The work was very diverse. This internship is not for anyone who doesn't have courage and isn't prepared to learn new things. The most important thing is that here you feel like a part of the team. You get the impression that the others are counting on you, that you're not just doing something in the background that you send off to someone and go home.
Jan Kraváček
Rockaway Ventures, Rockaway Blockchain
I was most surprised by the tremendous flexibility here. I expected that I would analyse start-ups and present my findings to the more senior members of the team…. And that's what happened in the first month or two, until the era of blockchain arrived. And that was something completely different than what I had expected. Blockchain is a highly complex field. I learned a lot about it and I greatly enjoyed it. I would gladly do it again ten times over.
Eduard Tisoň
Fundlift
A major advantage of this internship is that you get a position according to your strengths. I have long been interested in finance, so I worked at the start-up Fundlift, which is the biggest investment crowdfunding platform in the Czech Republic. The work there changed a lot from week to week, while the biggest challenge was preparing materials for technically complex projects, such as for a nanotechnology company, where I could describe how it works while first having to understand its operation, which isn't entirely easy.
Vanda Barátová
Techloop, Mall Group, Rockaway Ventures
When I come into a firm that is doing such great things, I soon find out just how much I don't know. I am surprised by the level of detail at which you have to work in order to understand how the business operates. It occurs to you that you still have a lot to learn and that motivates you – you just need to jump in and get going. You have to get your hands dirty, because otherwise you won't get anything out of it. I would definitely do it again.
Max Palko
Košík.cz
I started here a year and a half ago at Košík, the online grocery store, and I worked on various projects, from small to large. I was in charge of some of them from start to finish, so I was given responsibility. The work changed basically from one day to the next, more or less, as the projects overlapped and I would work on one and then another and then get back to the first one… It was dynamic and I enjoyed it. I got bored with my previous job, but here? It's impossible to get bored here.
Pavel Hloušek
Rockaway Ventures
I want to work for a company where I can deal with people who truly know the business, not a firm managed by people somewhere in America whom I will never actually see. This personal dimension was there from the first day – when I came to Ventures, we discussed specifically what I wanted to learn and set up my agenda according to that. I most enjoyed meetings with the founders, when we talked about their start-ups, looked for opportunities and problems and discussed every aspect of their business. My internship gradually evolved, so I learned and was able to take on new tasks.
Albert Krištof
Mall Group
When I come into a firm that is doing such great things, I soon find out just how much I don't know. I am surprised by the level of detail at which you have to work in order to understand how the business operates. It occurs to you that you still have a lot to learn and that motivates you – you just need to jump in and get going. You have to get your hands dirty, because otherwise you won't get anything out of it. I would definitely do it again.
Michaela Kulíšková
Rockaway Ventures
I expected a strict environment and emphasis on performance, but I discovered something completely different. I found a firm without pretensions; it is very friendly, which makes it unique. You get to experience various things. I worked with perhaps absolutely everyone from travel to finance. I learned so much that I have the impression that this internship was invaluable.
Jakub Losenický
Rockaway Ventures
I definitely got what I expected, and actually much more. The most important thing I learned was to find the courage to do things on my own. Not to wait for someone to assign me something or suggest something to me, but to simply set my own task and find a way to bring it to a successful conclusion. Don't expect anyone to lead you by the hand.
Anh Hoang
Mall Group
I would definitely do the internship again, especially because of the people I got to know here. Furthermore, I was frequently in personal contact with the top management and practiced a lot of things on major projects, which was perhaps the greatest added value that I could get. This was not my first internship, but it was definitely the most open, personal and amiable.
Let's get started with your CV
Our HR Hanka will carefully read and evaluate each application. If we feel like we can help each other, we will reply to you with the link to the simulation. You have nothing to lose.
Are you seeking an internship in a different field?
That's not a problem. Let us know and we'll come up with an alternative.